Description
The new renovated design of the Game Boy Advance SP board has been improved by adding features which will help with much easier installation.
As before, this board allows to charge the battery by USB-C cable or connect headphones with USB-C or jack adapter to USB-C in your Game Boy Advance SP (Also compatible with Nintendo DS).
However, this new model has three important changes:
First, the thickness changed to 2.4 mm instead of 1.2 mm which helps to have the connector as much centered in the hole as possible.
Second, the pads are castellated holes now that make much easier to solder it. (check the video below)
Finally, the new plastic cover is now made with resin 3D printing which with the high resolution provides more details and an improved finish fitted to the shell.
FEATURES
New castellated holes (pads): It has never been so easy to solder it.
New redesigned plastic cap made by resin 3D printer. It fit the hole like a glove with original GBA SP case. (1)
Charging your Game Boy Advance SP by USB-C, compatible with:

USB power banks
USB-A chargers
USB-C chargers (2)
USB-C PD chargers (normal speed, not fast) (2)
USB-A to USB-C cables
USB-C to USB-C cables (2)

Playing the sound using a USB-C headphones or USB-C adapter to Jack 3.5mm.
(1) The plastic cap is made for the original GBA SP shell. It may be compatible with other shells, but it will depends on how similar they are to the original.
(2) This feature has been recently added but has a limitation. Before USB-C to USB-C cables were not compatible and they didn't charge the GBA SP. They can be used now, but they work only connected in one side. It means when you connect the USB-C cable face up will charge correctly the battery and the orange led will turn on, but when you connect face down will not do anything.
(Supporting double side connecting disable the audio of the speaker. So, this is the best option to keep the audio works and makes the USB-C to USB-C cables/chargers compatible. You can see a video in the "Additional content (videos)" tab.)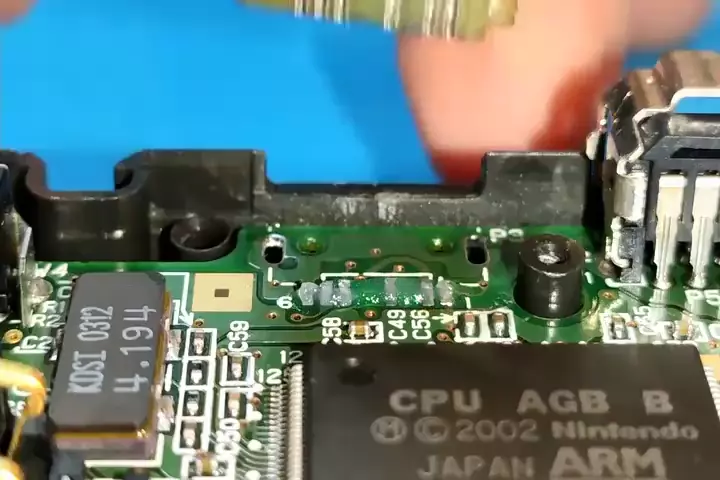 Installation detail of the v1.6 (current version):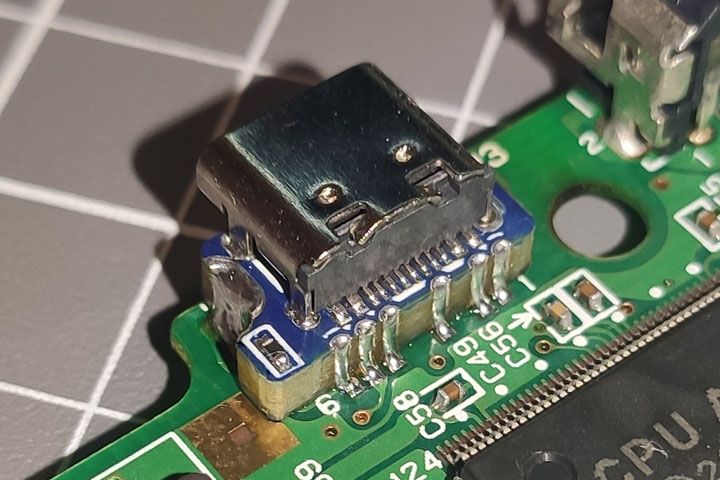 INCLUDED
1 board (2.4 mm thickness)
1 plastic cap to cover the hole
REQUIRED (NOT INCLUDED)
Cutting plier (optional)
Kapton tape
Soldering iron
Tin
Flux
Desoldering pump
Desoldering mesh
Isopropyl alcohol
NOTES
Due to the difference between different monitors, the picture may not reflect the actual color of the plastic cap.
The USB-C earphone or USB-C adapter to Jack 3.5mm must be without any DAC inside, just analog device, otherwise it won't work. For example these ones work perfect:
DOCUMENTATION