Description
This is a new light diffuser pipe made by resin 3D printer for your Game Boy Pocket/Color USB-C Charging Kits.
This product is already included with the kits. However, if you have a previous version or you lost it, you have the option to order it.
FEATURES
This light diffuser pipe is made with the exact size of the original shell hole.
Its base is crescent-shaped, that side should be facing the IPS screen to avoid problems when you install the screen.
INCLUDED
3 light diffuser pipes (in clear white color since 2023-06)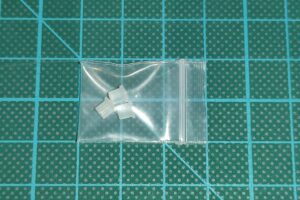 NOTES
Due to the difference between different monitors, the picture may not reflect the actual color of the light diffuser pipe.
DOCUMENTATION