Description
The Nintendo 3DS: USB-C Kit is a board that allows to replace the original charging connector for a modern and standard USB-C.
If your original connector is too old or damaged and you need a new one, or if you would like to charge your Nintendo 3DS with a standard USB-C charger, like the charger of your Nintendo Switch, phone, laptop, you can with this kit.
This board is compatible with these four models:
Nintendo 3DS
Nintendo 3DS XL
Nintendo New 3DS
Nintendo New 3DS XL
The kit also includes a plastic piece which can holder the dock metal contacts from the original connector, that means you will be able to charge it by USB-C but also with the charging dock.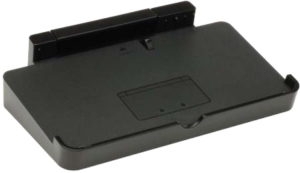 FEATURES
High quality castellated holes/pads (since v1.2)
Plastic holder made by resin 3D printer for charging dock compatibility.
Charging your Nintendo with:

USB power banks
USB-A chargers
USB-C chargers
USB-C PD chargers (normal speed, not fast)
USB-A to USB-C cables
USB-C to USB-C cables
INCLUDED
1 board.
4 plastic parts:

Tool to centre the board during the installation. (random color)
Pads holder for dock charging. (random color)
Cap to cover the hole in OLD 3DS (grey color)
Cap to cover the hole in NEW 3DS (black color)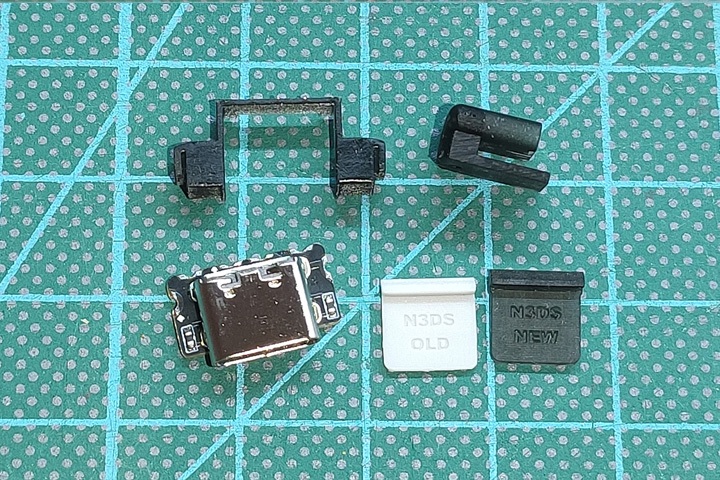 REQUIRED (NOT INCLUDED)
Dock metal contacts, from the original connector (optional)
Scissors
File tool set
Kapton tape
Soldering iron
Tin
Flux
Desoldering pump
Desoldering mesh
Isopropyl alcohol

Instant glue (Loctite, Super Glue)
NOTES
N/A
DOCUMENTATION