Description
The Game Boy Pocket USB-C Charging Kit is a circuit that allows to charge a Nintendo Game Boy Pocket by USB-C and use a Li-ion battery instead of AAA batteries.
This circuit includes the famous TP4056 and DW01A. The first one is the device in charge of charging the battery, and the second one is protecting the lifetime of the battery of the over-discharge.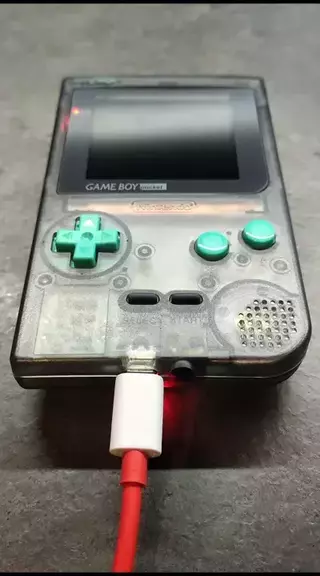 FEATURES
Exact shape for Game Boy Pocket.
Li-Ion battery charger by USB-C with protection for charging level and over discharge.
Integrated LED indicators on the main board, next to the USB-C, for charging battery (red) and full battery (green).
External LED indicators board for playing (white), charging battery (red) and full battery (green). The installation is optional.
INCLUDED
1 frame panel which includes the three boards:

Main board.
USB-C board.
Light board.

1 Light diffuser pipe.
1 Battery cable (with connector JST SH1.0)
1 Cable of 3 wires for connecting the light board.
1 Cable to connect the power LED if your GBP model doesn't have a red light.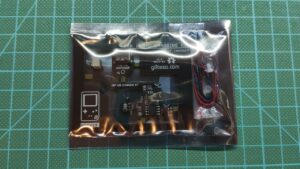 REQUIRED (NOT INCLUDED)
Li-ion battery (for example a 102045, maximum space available: 10(T)x20(W)x47(L)mm cutting the shell)
Tweezers
Soldering iron
Tin
Flux
Desoldering pump
Desoldering mesh
Isopropyl alcohol
Instant glue (Loctite, Super Glue)
NOTES
This module has been designed to be used with the console's original voltage regulator because it supports an input voltage range between 2 a 4.6V and the battery kit provide a voltage between 2.75 a 4.2V. If you also want to change the original power supply, it's important it is compatible with the voltage provided for the battery kit, otherwise you may damage something.
PRODUCT FEATURE OVERVIEW
DOCUMENTATION